Kamakita Lake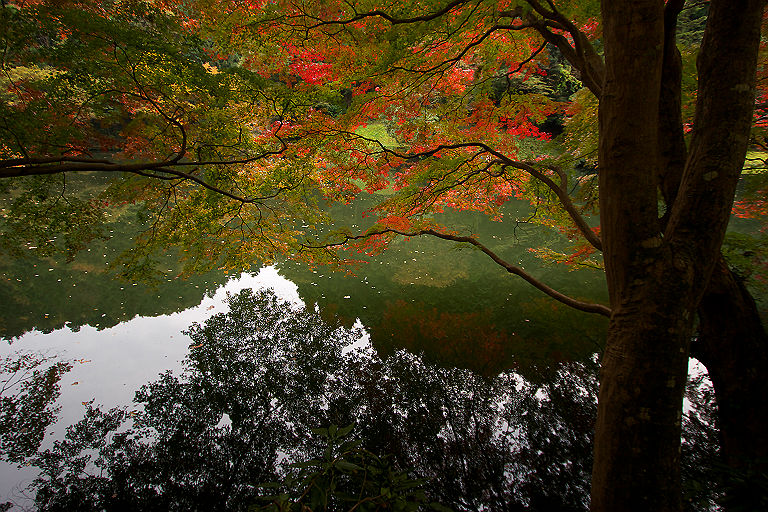 If you were to throw a stone from the top of the Chichibu Mountains, it rolls along the mountain slope straight down to the Kanto Plains. Where the stone stops there is a small pond called Kamakita Lake. As it locates far from residential areas nobody but fearless crucian carp fishermen come to visit. Just sitting on the shore, they are fixing their eyes on the floats all day long. There is no way to enjoy beautiful autumn colours for them.


Canon EOS20D, 12mm, 1/20, ISO100, F3.5, -2/3, Moroyama, Saitama

▲
by

kit_takenaga

| 2006-11-20 18:20
Lovely starling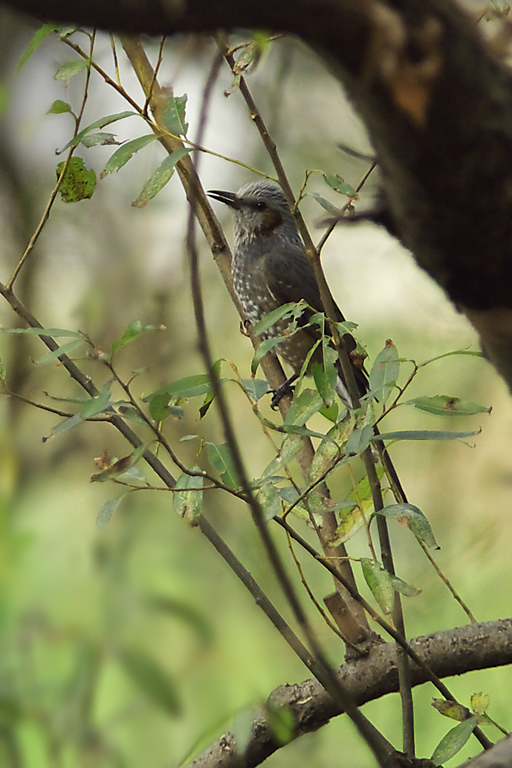 Starlings are not rare in Japan. They are not much loved birds because the flock of tens of, sometimes hundreds of twitters is noisy. And the dirty grey feather is not so attractive. However, when expanded by a super-telephoto lens, it looks a bit pretty somehow, isn't it?


Canon EOS-1D MarkII, 500mm, 1/500, ISO400, F4.5, +/-0, Koshigaya, Saitama

▲
by

kit_takenaga

| 2006-11-20 18:18
Streaming sunlight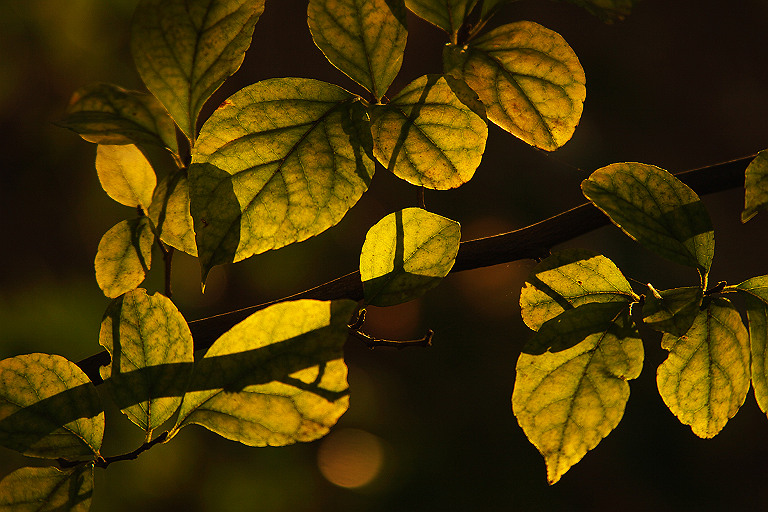 The autumn sunlight is streaming through the tree leaves. To the urban dweller's eyes, nature's real colours and tints are sometimes so refreshing and moving.


Canon EOS 20D, 122mm, 1/250, ISO200, F5.6, -2/3, Soka, Saitama

▲
by

kit_takenaga

| 2006-11-20 18:17
Shinkansen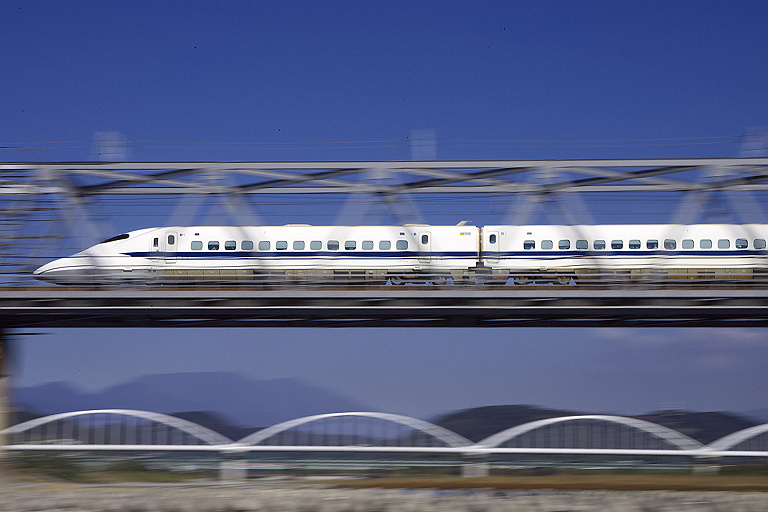 I was standing with my camera gear at one of the most popular places for fanatic train shooters because they can take a full view of Shinkansen with snow capped Mt. Fuji in the background and crystal clear Fuji River in the foreground. However I am not much interested in those landscape pics. Panning a 300kmph bullet train is far more exciting for me.


CANON EOS-1D MarkII, 65mm, 1/50, ISO100, F29, -1/3, Fuji, Shizuoka

▲
by

kit_takenaga

| 2006-11-20 18:16
Pilot in the future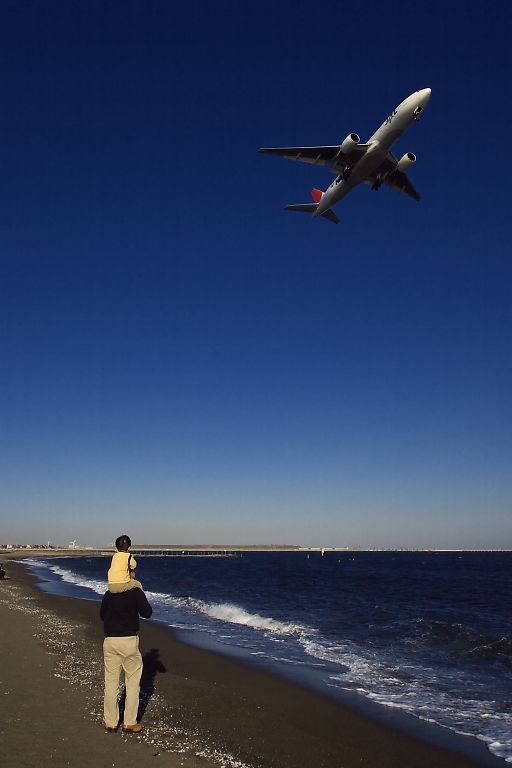 Tokyo International Airport(Haneda) is one of the busiest airports in the world. 700 take-offs and landings are done everyday. In the Jonanjima Wing Park where people are able to have a close look at airplanes, I saw few people around because airplanes are not new nor interesting to Tokyites any more.


CANON EOS 20D, 10mm, 1/250, ISO100, F11, -2/3, Jonanjima Island, Tokyo

▲
by

kit_takenaga

| 2006-11-20 18:15
My home town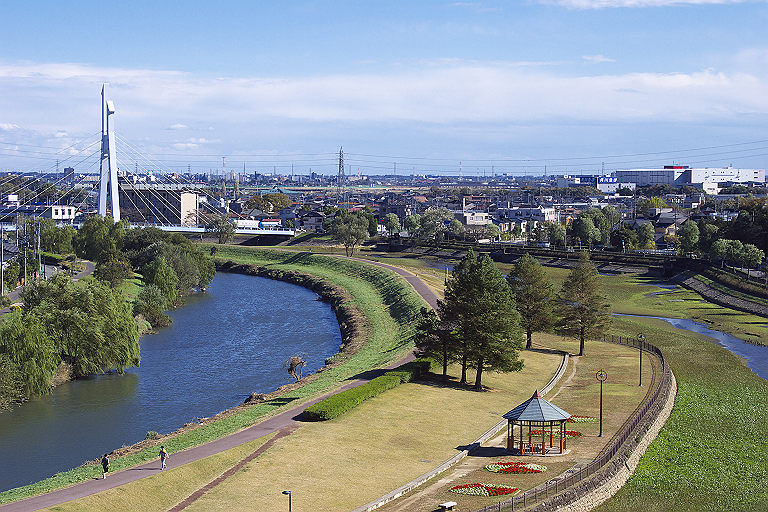 Koshigaya is my home town. Populated by some 320,000, it is a typical bedroom suburb of Tokyo. When I had moved in 30 years ago, I loved its beautiful scenery with vast rice fields. However it has become uglier with those mass-produced houses. Rice fields are rarely seen in these days.


Canon EOS20D, 53mm, 1/320, ISO200, F7.1, -2/3, Koshigaya, Saitama

▲
by

kit_takenaga

| 2006-11-20 18:13
In evening sunlight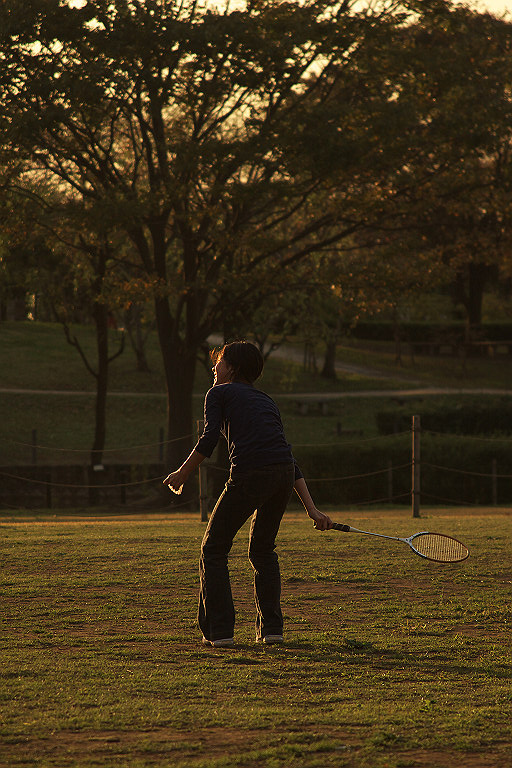 The Soka park is my favorite place.
It is not very large but has a decent space to walk around. There are a small pond, a lawn square and a narrow coppice. Seasonal flowers are attractive especially cherry blossoms in spring and hydrangeas in summer. In late autumn camellias are in full bloom. The red, pink and white flowers make the atmosphere tranquil and peaceful. However they are not very fascinating for children. They prefer to play on the lawn.


Canon EOS-1D Mark II, 28mm, 1/500, ISO800, F5.6, -4/3, Koshigaya, Saitama

▲
by

kit_takenaga

| 2006-11-20 18:13
  Old Japanese traditional farm houses have been constructed by those materials such as wood, paper, rice straws and pampas grass. Iron nails, stones or cement have been never used. Those traditional houses still exist in several remote areas in this district though they are quite scarce because repairing work is hard and costs a lot.
 I and some of Osampo-Net members have volunteered the repairing work for three consecutive years because we think that those houses are good objects for our photographs. In this season the main work is cutting pampas grass, the material of roofs.
 Matsunoyama is known to have the heaviest snowfall in Japan . Snow piles more than 5 metres high in winter time. The first half of November, just before it begins to snow, is the best season for pampas grass weeding. It is a very painful hard work but the season greeted us with its beauty and fabulous colours.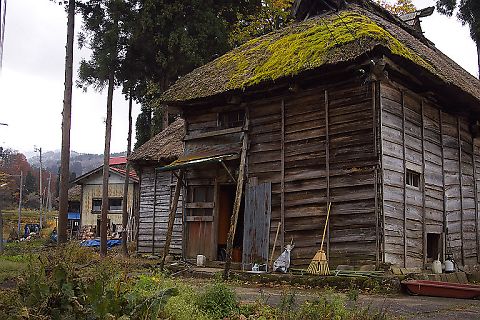 The house is 102 years old.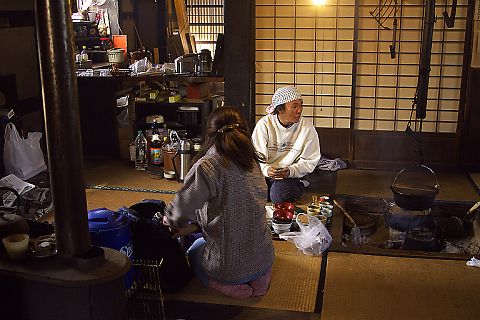 Inside of the house. Irori(fireplace) is the centre of family life.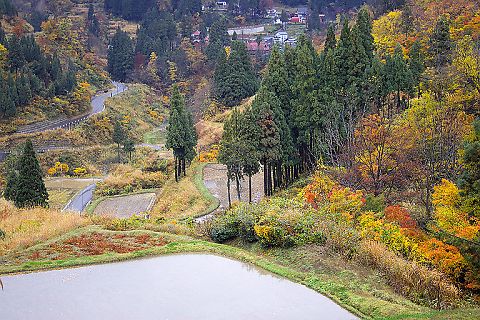 In this village with the population of 11 in 7 families whose average age is some 70 years old, the last traditional farm house vanished 8 years ago. Building a new modern house is far cheaper than repairing an old one.
▲
by

kit_takenaga

| 2006-11-11 20:21
Chopping pampas grass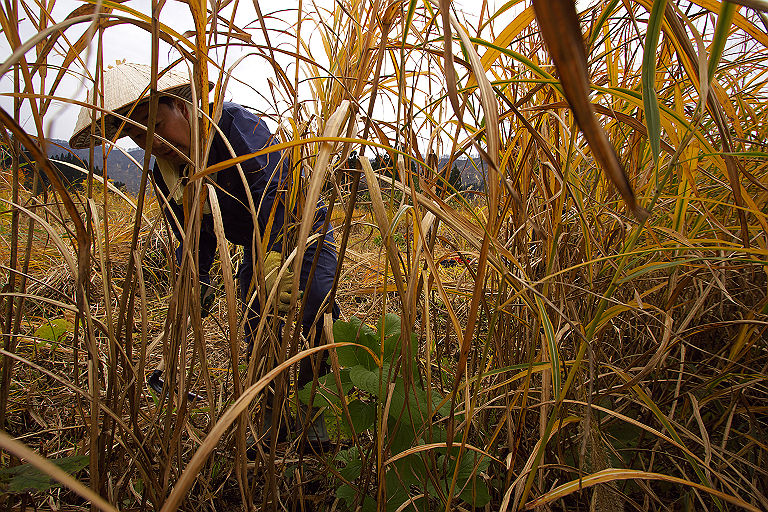 Cutting pampas grass is one of the most painful work for farmers. However, roofs cannot be repaired without reaped pampas grass. On the other hand, young people dislike agriculture and desert thier home because the productivity of cultivating narrow terrace paddy fields in the mountainous areas is low. The remaining elderly people cannot do the pampas grass cutting any longer. Then, we volunteer the work of grass cutting every autumn otherwise old traditional Japanese farm houses cannot exist any longer.


Canon EOS20D, 10mm, 1/250, ISO200, F7.1, +/-0, Matsunoyama, Niigata

▲
by

kit_takenaga

| 2006-11-11 20:19
Pampas grass tower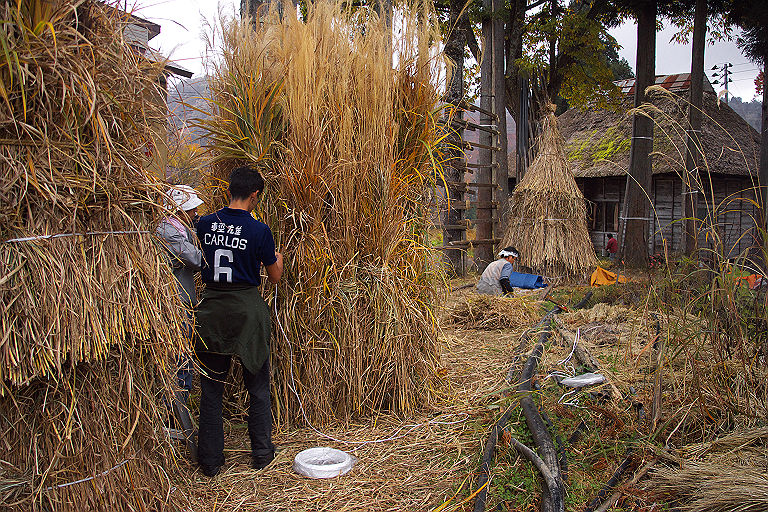 Piles of weeded pampas grass have to be dried for half a year until they become proper roofing materials.
Those grass towers endure the period under the snow.
(A pampas-roofed house is seen at the back of towers.)


Canon EOS-1D MarkII, 28mm, 1/50, ISO800, F3.5, -2/3, Matsunoyama, Niigata

▲
by

kit_takenaga

| 2006-11-10 20:18
メモ帳
以前の記事
お気に入りブログ
最新のトラックバック
その他のジャンル
ファン
記事ランキング
ブログジャンル
画像一覧